Rustic-Modern Dining
If the walls of Flint House could talk, they would tell stories of bankers, clothiers and tobacconists, of newspaper, magazine, linen, gift and soda shops and eventually restaurants. You name it patrons have entered the building for over a century to find what they were looking for. The land was granted to the Township of McIrvine in 1889 and the building dates to the early 1900's with the construction of the Imperial Bank of Canada; in which blasted rock from the canal and mill was used to construct the basement. This still proves to be the foundation for what is now Flint House. The standard was set high for cuisine with previous owners, Ted and Barb Berry of the Berry Patch and Achour and Anne Cheblaoui of LaFlambé. From that history, Flint House was created in December 2015, with the vision of Duane and Grace Cridland.
As you walk in you are greeted by an eclectic infusion of rustic comfort and contemporary luster. We've restored the features as much as possible to its original condition to reflect a time when the building first laid its roots in Fort Frances and have paired them with additions hand-crafted by local contractors.
The brick walls were exposed, the tin ceiling restored to its original beauty, an old barn supplied the wood that line our walls and ladders from the barn were used for lighting. The tables and benches were once the doors and pews of a resident church. The doors were inlaid with hundreds of wine corks, which were saved by a previous owner. One of our bathroom doors is original, while the other, which reads "Council Chambers", is from a courthouse in Two Harbors, Minnesota. The liquor cabinet above the bar is a refurbished humidor from the cigar shop and on the wall, hangs a window from the recently torn down historic Rainy Lake Hotel and art by Cher Hogan titled "Day's Gone By" portraying a walk through the history of our town.
While some are old, make no mistake, other parts of the restaurant are new and modern, including an open stainless steel kitchen, as well as bathrooms that are non-gender and wheel chair friendly.
You may find it hard to believe that Flint House lives in Fort Frances, but there is no doubt that Fort Frances lives in Flint House.
Welcome home.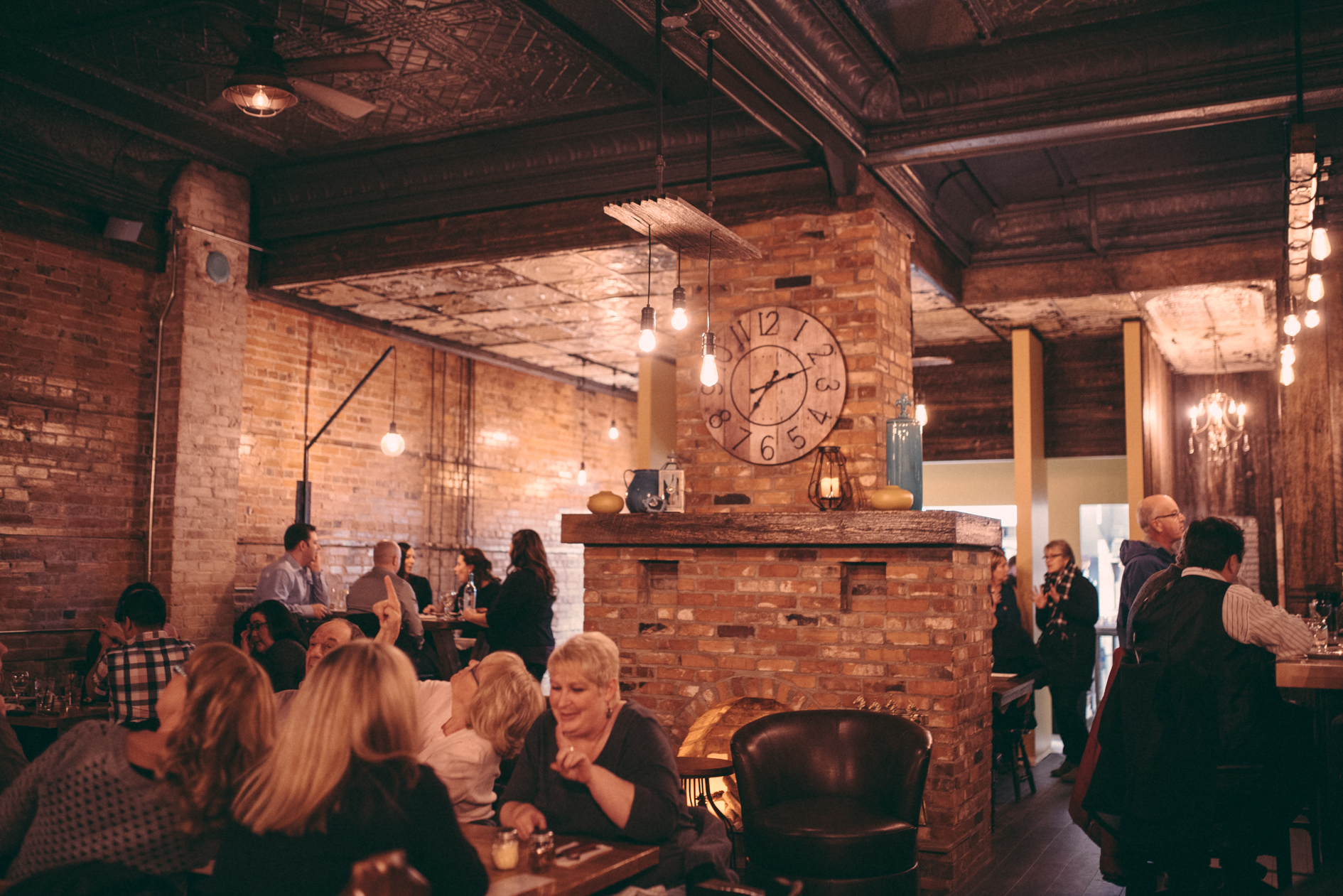 ---
Our People
As your hosts, we feel you should know a thing or two about who you're dining with. Well, we are foodies through and through. We aren't snobby about it, however, you can be sure that when you're over for dinner it will be nothing short than our highest quality effort. Flint House is a place for people to come together. We are your dedicated team of hosts, servers, chefs and kitchen staff but before long we plan to also be your friends.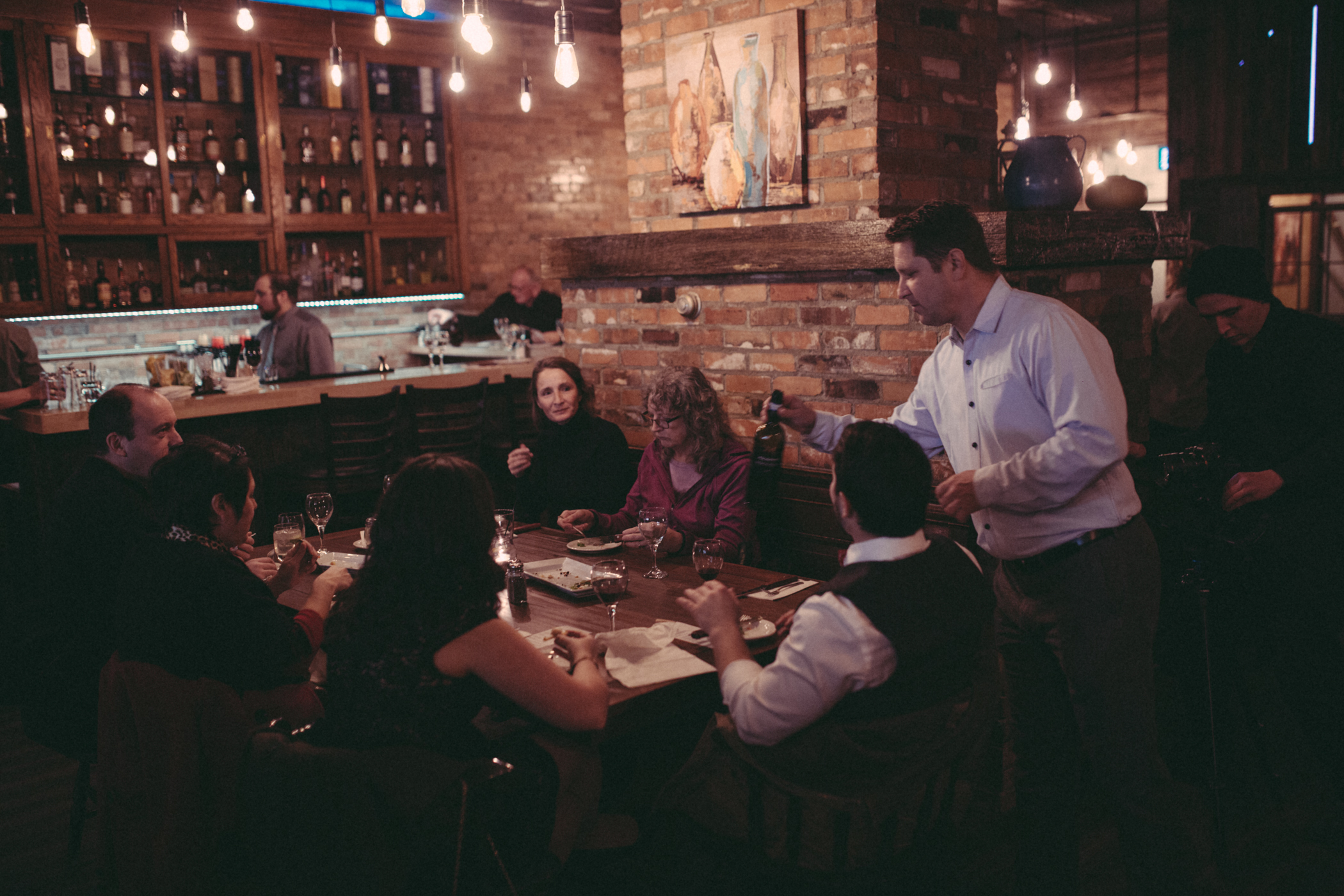 ---
Our Culinary Team
Food brings people together, and no one believes that more than our Culinary Team. They've prepared an experience you won't forget.